2019-2020 Academic Catalog
[ARCHIVED CATALOG]
2019-2020 Academic Catalog
---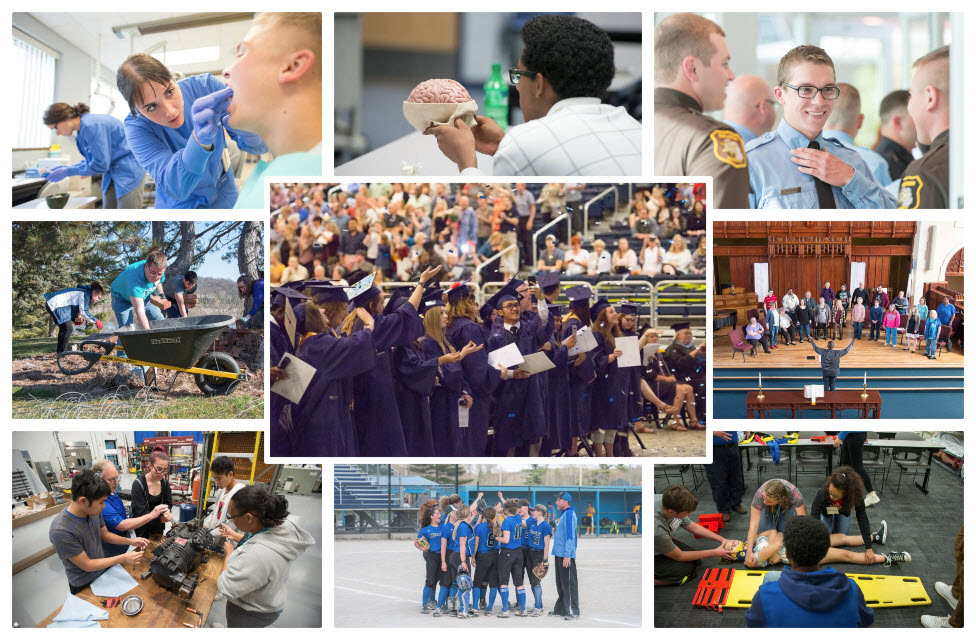 Kellogg Community College, 450 North Ave., Battle Creek, MI 49017, 269-965-3931
The online catalog management system (AcalogTM) contains a number of features to assist you, including advanced search options, intuitive navigation, and an option to post your favorite courses and programs to social media. Whether you are a prospective student or already enrolled at Kellogg Community College, this online catalog is a powerful tool to help you quickly locate programs and courses. Not all courses listed in this catalog are offered every semester. It is important to visit your academic advisor on a regular basis to stay on track to graduate. You will find links on the left to other useful information and the Catalog Guidelines  document will help you navigate through the catalog. Welcome to Kellogg Community College!
President's Message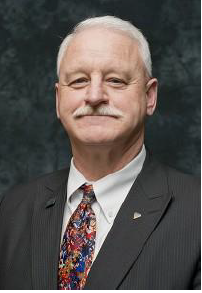 Welcome to Kellogg Community College, where an expert team of faculty and staff is ready to provide you with the knowledge and guidance you need to advance in education, in the workplace, and in life. Your success as a KCC student is our primary goal, which is why we've designed our entire institution - from course options and class times to tuition rates and premier facilities - with you in mind. We are dedicated to your learning and we hope you will take full advantage of all we have to offer. Whether you're taking a full load of classes in pursuit of a degree, planning to transfer to a university, or expanding your opportunities one course at a time, we want you to know we are committed to doing everything possible to ensure that your experience at KCC is beneficial and enjoyable.
KCC serves many people in multiple locales and we take great pride in serving students individually with small class sizes, easy access to faculty, responsive customer service, and scholarship opportunities. By choosing to study at KCC, you're joining a true community, where helpfulness, progress, and sincerity are the norm. We warmly welcome you into our Bruin family.
Have an outstanding year!
Sincerely,
Mark P. O'Connell
President
Message from the Board of Trustees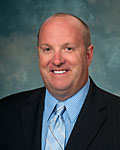 The Kellogg Community College Board of Trustees welcomes you to KCC and wishes you the best as you choose a path to your next destination. Whether you pursue a degree, a certificate, a new career, or expertise in a field of study, KCC will support and guide you on your journey.
As policymakers, trustees ensure that KCC remains financially and operationally stable. We also create partnerships in the many communities served by KCC and enable learning experiences that help students become employable and successful. You, the students, are at the heart of every decision we make and we are genuinely grateful you've chosen to become a Bruin and enroll at KCC.
Thank you for joining us at Kellogg Community College, an institution with a legacy of excellence in higher education.
Good luck in the new academic year!
Warmly,
Steven A. Claywell
Chair
Accreditation
Since 1965, Kellogg Community College has been granted full accreditation by the Higher Learning Commission. The Higher Learning Commission can be reached at:
230 S. LaSalle St., Suite 7-500
Chicago, IL, 60604
Phone: 800-621-7440
http://www.hlcommission.org/
Disclaimer
Information contained in the academic catalog was, to the best knowledge of Kellogg Community College staff, considered correct and complete when submitted to be published. However, this catalog should not be considered a contract between Kellogg Community College and any student. Kellogg Community College reserves the right to make changes in tuition, fees, admissions, regulations, and curricula without notice or obligation.
Title IX Non-Discrimination Notice
The policy of Kellogg Community College is zero tolerance to all forms of discrimination, harassment, violence, and other forms of abusive behavior, physical or verbal, by any persons on its property, in its facilities, or elsewhere when conducting its business and at KCC sponsored activities.
No person in the U.S. shall, on the basis of sex, be excluded from participation in, be denied the benefits of, or be subject to discrimination under any education program or activities receiving Federal financial assistance.
Title IX of the Education Amendment of 1972, and its implementation regulation at 34 C.F.R. Park 108 (Title IX).
Need Help?
For information about college admissions, please contact Admissions: adm@kellogg.edu or by phone at 269-965-4153.
Questions about financial aid awards (grants, scholarships, and loans), filing for FASFA, and eligibility, please contact Financial Aid: finaid@kellogg.edu or by phone at 269-965-4123.
Questions about programs and courses that you may want to take, please contact Academic Advising: advising@kellogg.edu or by phone at 269-965-4124.
Questions about registration, transfer, or transcripts, please contact Records and Registration: records@kellogg.edu or by phone at 269-965-5522.
If you are having difficulty accessing this site, please contact helpdesk@kellogg.edu or by phone at 269-965-4148.
If you have any technical questions regarding the catalog, please contact catalog@kellogg.edu.
---